The Supply Room now offers a new proof of delivery portal for all customers! In this online portal, you can access all delivery data at your fingertips. With live delivery updates and viewable signatures, you will always know the status of your delivery. While you can still access your delivery status on Route Track, Jump Track will provide you with much more detailed information. Customers can use Jump Track for all orders, including online, phone, email, or fax – all you need are the account, department, and ticket numbers.
Enter the account number including the department (ex: Customer # 8280000 Dept 5722 would be entered as 82800005722).  Below is an example of where you can find this information on an invoice.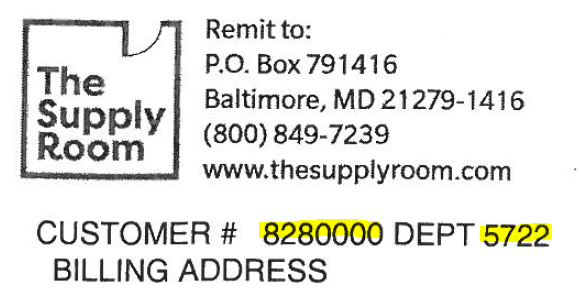 Enter the ticket number to search for the signature file (ex: 2935537-3). Below is an example of where you can find the ticket number on an invoice.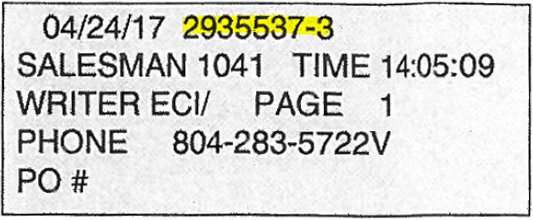 The Delivery Status Detail screen will display. Here, you can view the date and time the delivery was accepted, quantity delivered, the acceptance signature, and even photos of where the driver left the package. You can then click "Print" to print the screen or "Done" to view a separate ticket number.